Solarview Glazing Options & Variations
The Solarview family of products is all designed with the same basic interchangeable glazing platform. Whether you are designing a small canopy over an entry door, a custom curved walkway cover or a landmark skylight over a huge atrium, our Solarview Skylight System has a solution.
The details listed here are a few of the many options we have for glazing details. The systems can be adapted to accept single, double, or even triple glazed insulated glass. We have rafters and purlins to meet almost any requirement. There are retaining systems ranging from traditional exposed fasteners systems to the most sophisticated structural silicone and point supported systems.
All of the tubular rafter designs feature our hooded cascading weep system, unique hinging purlin, and proprietary moment connection.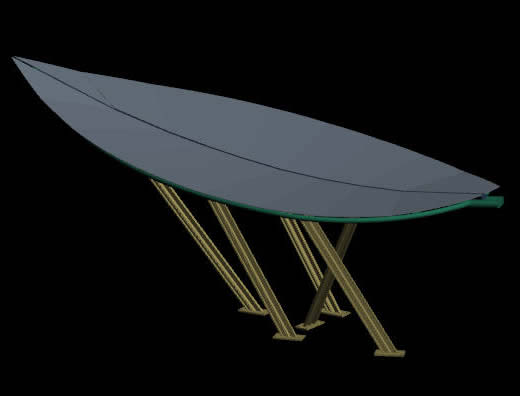 Go to Technical Pages >